Welcome to the Realtime Revolution. Das INFECTED Realtime Graphics Team hat im November 2019 wieder News und Case Studies zum Thema Realtime / Virtual Reality (VR) / Augmented Reality (AR) / Mixed Reality (XR) und Virtual Production gesammelt. Allsamt relevante und spannende Themen und neue Projekte rund um das Thema Realtime Graphics, Gaming Engines, emotionales Storytelling, Digital Location Based Experiences.
STAR WARS: GALAXY'S EDGE – Deep dive rides and Realtime Effects.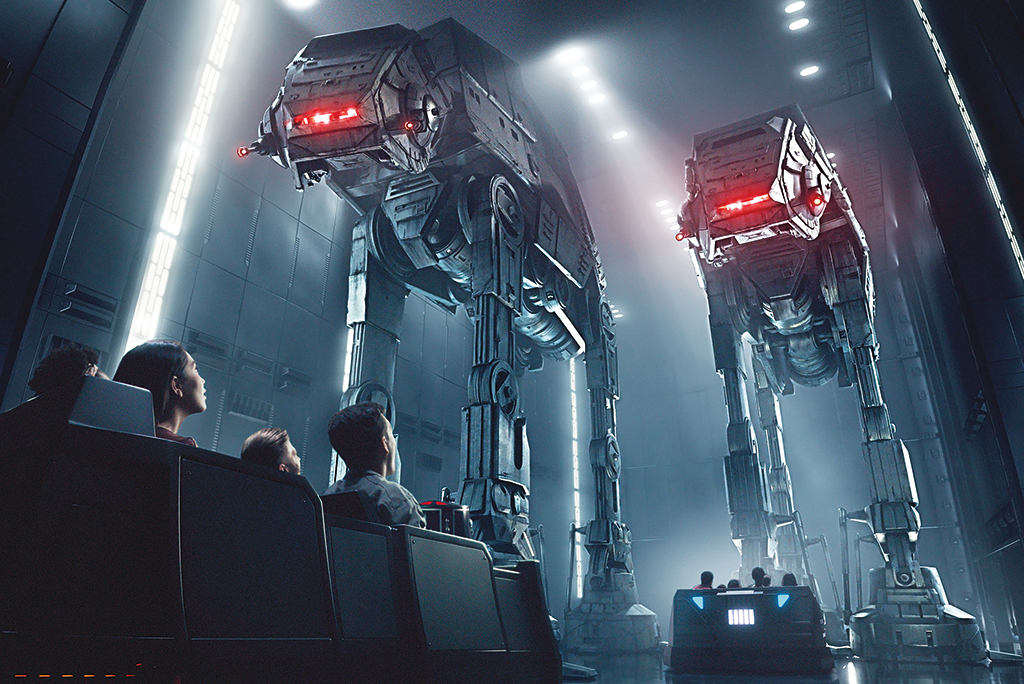 Star Wars: Galaxy's Edge is scheduled to open May 31 in Disneyland and August 29 in Disney's Hollywood Studios near Orlando. The Florida version will connect to a Star Wars-themed hotel. Each land covers 14 acres and has the spires and structures of a forgotten space outpost, as well as the two rides and themed shops and restaurants. "From the moment you cross into Galaxy's Edge, we challenge every one of your senses to transport you to a planet named Batuu on the edge of the Star Wars galaxy," comments Jason Bayever, Manager, Visual Effects Design, WDI. Read more

"Back Stage" Ray Tracing Tech Demo – Created By Luminous Productions

Luminous Productions, in partnership with NVIDIA, has created a new Luminous Engine tech demo powered by a single GeForce RTX 2080 Ti, that runs in real-time with full path-traced ray tracing.
National Geographic Explore VR – Oculus Quest – Gameplay
ELEVEN ELEVEN | VR and AR Experience | SYFY
"Eleven Eleven" is fun and in more ways than one. When playing, or better said experiencing, this (in my case) VR Experience (AR also works) several things become obvious: The size and complexity of the world, the character, and the story. After looking at the two story threads it becomes clear how many options, combinations, and details are hidden in this world and story. Therefore, if a user is interested in the world, story, and character, he can spend hours in the experience. When compared to a title like "Vader Immortal", I create a much longer motivated experience by returning more often as a user. The whole thing is multiplied by the free mode, which lets me explore the worlds completely independently. Is this mode really necessary? It's a matter of taste. In the end, it's the combination of the story and the free mode that makes the experience fun and distinguishes it from others. The Experience makes the most sense using the HTC Vive with room-scale tracking because the user is not completely dependent on teleporting — a technology that is of course not available to every user. However, the more space I have at my disposal, the more I can move 'freely'. Unfortunately, here, the explorer's curiosity always competes with the game's 'play area'.
Unreal Engine Storm Test
Just a great small test of a very extrem weather situation, using different plugins and tools with in the unreal engine.
Mehr spannende Blogposts von INFECTED
AWESOME STUFF JUNE 2019
THE REAL-TIME REPORT MAY 2019